Electric vehicles are happening. They're not just the future of driving—they are already hitting the road in record numbers all over the world. Oregon has an opportunity to be behind the wheel, helping to drive this transformation. Our state ranks fifth in the nation, per capita, for the number of plug-in vehicles with more than 16,000 registered EVs. But we aspire to go even further.
During this Power Hour, we'll explore Gov. Kate Brown's executive order to get 50,000 EVs on the road by 2020 and how this can be possible with the support of statewide incentive programs; investments in charging infrastructure; utility and fleet partnerships; and grassroots support. Come learn how this goal translates to making EVs more accessible to our local communities, and what incentive programs are available here in Central Oregon to get you and your business on the road to greener driving.
Doors open at 5:00 to network and grab a complimentary beer. The panel discussion will run from 5:30-6:30. Other beverages will be available for purchase at the bar. Please register in advance!
Thank you to our Power Hour presenting sponsor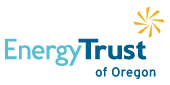 Thank you to our host